When:
2022-01-14T00:00:00-08:00
2022-01-15T00:00:00-08:00
The Ultimate List of Support Groups for Black Moms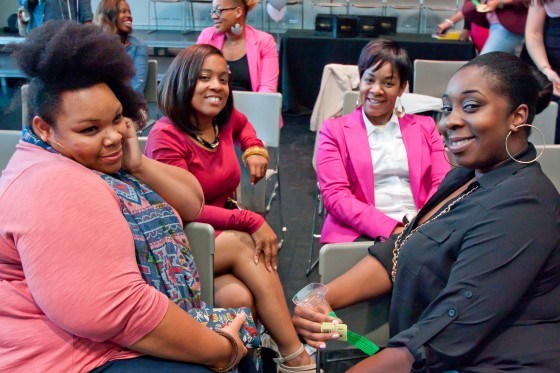 Brown Mamas – Pittsburgh & U.S.  – Brown Mamas, Inc. has been around for seven years in the Pittsburgh region.  Brown Mamas began in the living room of Muffy Mendoza.  What started as 5 moms has grown to over 4000  Our mamas love our Pittsburgh chapter so much that we are expanding.  If you are mom who is ready to not just find her tribe, but to inspire other mothers and be the change she wants to see in her community, click here to learn more about starting your own Brown Mamas chapter.
Black Moms Connect – Canada & U.S.
Mommin' Society – North Carolina & Online
Moms of Black Boys United – Atlanta & Online
Moms Make It Work – NYC
Mocha Moms, Inc. – U.S. (seriously, everywhere)
Whine & Cheese – 27 Chapters in U.S. (including D.C., PA, South Carolina, New York, etc.)
Motherwork by Mater Mea – NYC
Beautiful Brown Girls Brunch Club – New Jersey
District Motherhued's DMV MomTribe – D.C. Metro Area
Soul Food for Your Baby – Hawthorne, Calif.
Black Moms Blog Events – Atlanta, GA
Birthing Beautiful Communities – Cleveland, OH
Tessera Collective – Online, Self-Care Support
Melanin Mommies – Pittsburgh, PA
Pittsburgh Black Breastfeeding Circle –
Not-So Melinated Support Groups for Black Moms
Facebook Support Groups for Black Moms
Black Stay-At-Home Mom Village
Black Moms in College & Beyond
Breast Milk Donation for Black Moms