When:
June 30, 2020 @ 11:00 am – 12:00 pm
2020-06-30T11:00:00-07:00
2020-06-30T12:00:00-07:00
Where:
Online via GoToMeeting

Contact:
National Coalition for Mental Health Recovery
202-642-4480

Peace, Love, and Justice:
Healing Black, Brown, Indigenous, and Diverse Communities

Free Webinar presented by
Surviving Race: The Intersection of Injustice, Disability, and Human Rights
Tuesday, June 30, 2020 @ 11am PST, 12pm MT, 1pm CT, 2pm EST
Since January 1, 2015, there have been 5,403 fatal police shootings, according to a
Washington Post
database
. Studies show that 
as many as 50 percent of people killed by American police
 had registered disabilities and that a huge percentage of those were people with mental health conditions. And African Americans are at even higher risk due to the racism in our country and in our police forces.
In this webinar, Celia Brown and Braunwynn Franklin—representing Surviving Race: The Intersection of Injustice, Disability, and Human Rights—will focus on peace, healing, and justice, and how people with disabilities can fight injustice. The webinar will feature a discussion of statistics, and highlight practical strategies to dismantle systemic racism.
If you miss(ed) it, the recording is here:
Click Here To Register Online:
Surviving Race: The Intersection of Injustice, Disability, and Human Rights
Surviving Race Community Cares Peer Supports COVID19 Response:
Website
Presenters
Celia Brown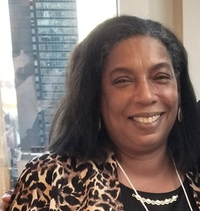 Celia Brown is a psychiatric survivor who was instrumental in developing and implementing the Peer Specialist civil service title for the New York State Office of Mental Health and was the first peer specialist in New York. A long-time activist in the movement for social justice, she served as the main representative to the United Nations for MindFreedom Internationa in collaborating with other disability rights organizations on the Convention on the Rights of Persons with Disabilities. Celia is a founding member of Surviving Race: The Intersection of Injustice, Disability, and Human Rights. She engages and motivates the U.S. and global recovery communities as a leader.
Braunwynn Franklin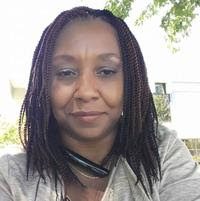 Braunwynn Franklin is a black woman with lived experience in regard to mental health, incarceration, and gender-based violence; and she is a nationally known advocate and trainer in the peer mental health and prison reform communities. She is dedicated to making a difference in these communities by supporting people to gain a better quality of life mentally, spiritually, and physically. She sits on the boards of directors of many service agencies and is on the Planning Committee for Surviving Race.

National Coalition for Mental Health Recovery
Surviving Race: The intersection of Disability, Injustice and Human Rights is a coalition comprised of people in diverse communities and people of color including mental health advocates and survivors working towards the intersection of disability, injustice, and human rights speaking on police brutality, white privilege, disability, race, LGBTQI2SA, human rights, psychiatry and anti-psychiatry.
In the face of the CoVID19 pandemic and emergency, Surviving Race has organized heavily to produce, provide and manage 30+ programs to support all viewers with discussions, classes, and Peer Supports.  With over 134+ Point of Contact Meeting(s) with 10,213 minutes of direct virtual Programming since March 19, 2020, SRCCPSN is a Peer COVID19 Crisis Response Network able to offer live and recordings with GoToMeeting(R) and GoToWebinar(R) sponsorship and use of their COVID19 Emergency Response Kit+. We now also utilize zoom(R) for varied venues publicly with SRCCPSN.
The programs are led by individuals who are Members of Surviving Race with experience as people living with shared experience who are subject matter experts on peer supports, community care, self-care, activism, legislative agency, undoing racism, sister circles, virtual dance & poetry and other topics.  They may or may not be Certified Peer Specialist(s) with additional endorsements.
We rolled out the Surviving Race Social Community Care Peer Support Network on March 19, 2020 with a Kick Off for the Surviving Race Community Care Peer Supports Network (SRCCPSN) offering voice/text/video on several platforms which are heavily utilized by ios and Android mobile phone systems.
Website:
Facebook: